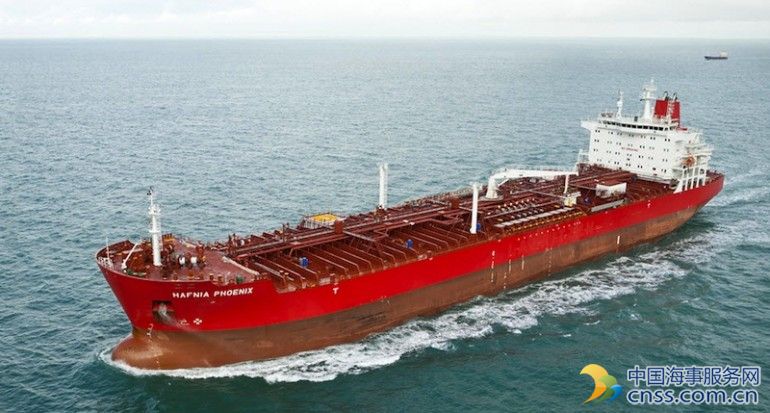 John Ridgway has joined the board of Hafnia Tankers, along with Esben Poulsson and Jan Bech Andersen, who have joined as board members in Singapore and Denmark respectively. Erik Bartnes has also been appointed as Hafnia's executive chairman.
"Hafnia believes this addition will help Hafnia develop further through their strong industry competences, as these directors bring experience, knowledge and networks from the tanker space," the company said today in a statement.
Ridgway has had a 44-year-long career in oil and gas shipping, from his qualification as a master mariner to his most recent position as CEO of BP Shipping, which he held from 2008 before stepping down in summer this year.
He is a former chairman of the Oil Companies International Marine Forum (OCIMF) and the Marine Preservation Association; former president of the API Marine Committee, and former director of organisations such as Britannia P&I Insurance, Alaska Tanker Company, ITOPF and the UK Chamber of Shipping.
Poulsson is best known his position as president and CEO of Torm Singapore, which he left in December 2009 after a 20-year career with the company.
In June 2015, Poulsson was elected president of the Singapore Shipping Association, of which he has been a council member since 2007. He is also a board member of the Maritime and Port Authority of Singapore (MPA), an advisory panel member of the Singapore Maritime Foundation and a vice-chairman of the International Chamber of Shipping.
Jan Bech Andersen spent 23 years at Torm before moving to Glencore in 2003, rising to become head of the trader's shipping division, ST Shipping, which he left in 2012. Andersen serves as chairman at Brøndbyernes IF Fodbold and is a member of the respective boards of Epteca Holding and Maritime Opportunities.