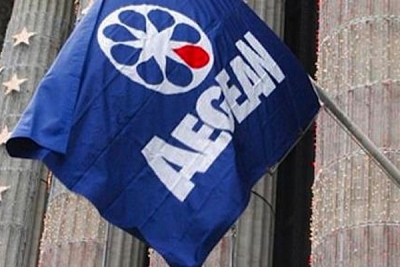 Bunker supplier Aegean Marine Petroleum Network Inc has returned to profit in the third quarter on strong operating income, even as revenue plunged.
Profit for the quarter ended 30 September 2015 was recorded at $6.8m, a reversal from the loss of $4.35m in the same period of last year.
Revenue, however, plummeted by 40.3% year-on-year to $1.08bn due mainly to the drop in oil prices.
Operating income for the third quarter stood at $17.7m, a surge of 261.2% over the year-ago period after adjusting for an impairment charge of $5.31m relating to the closure of its Portland, UK business and a loss on sale of assets.
In bunker fuel sales, New York-listed Aegean sold a record 3.39m metric tonnes, an increase of 14.5% compared with the same period in 2014.
E. Nikolas Tavlarios, president of Aegean, pointed out that its Fujairah oil terminal continues to perform well, operating at efficient levels and is currently at about 86% capacity.
"We are excited about the new growth opportunities and revenue streams we are pursuing, and we continue to shift our mix to higher return products such as lower sulphur fuels and blended finished products," he said.