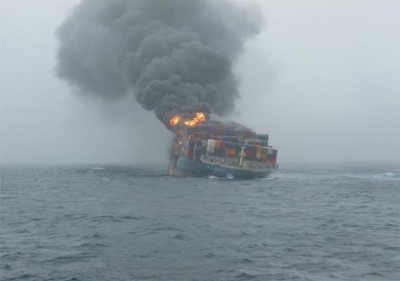 Two and a half years after the MOL Comfort split in half, burst into flames and sank, ClassNK has released its draft amendments to its containership structural requirements.
The new requirements are scheduled to apply to container ships contracted for construction on or after 1 April 2016.
The amendments are based on the International Association of Classification Societies (IACS) Unified Requirements S11A ('Longitudinal strength standard for container ships') and S34 ('Functional requirements on load cases for strength assessment of container ships by finite element analysis') as well as reports from Japan's Ministry of Land, Infrastructure, Transport and Tourism (MLIT), and ClassNK's own report released in September 2014.
"The development and implementation of more comprehensive rules demonstrates ClassNK's commitment to building even safer ships," said ClassNK. "The amendments will come into effect after receiving approval from ClassNK's board of directors."