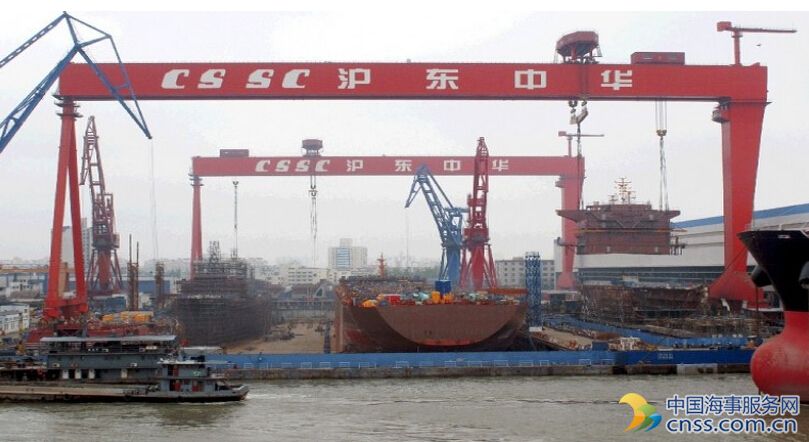 One of the themes emanating from the giant halls at this week's gigantic Marintec China exhibition in China is how focused and far ahead the republic is in developing autonomous ships. Senior shipbuilding officials from other countries have expressed surprise at how far down the line Chinese yards are in their pursuit of smart ship developments.
At the Smart Ship Development Forum & Smart Ship Demo, sponsored by China State Shipbuilding Corporation (CSSC), the state backed southern Chinese conglomerate, held earlier this week, details of the construction of the nation's first smart ship were revealed.
The 38,800 dwt smart ship project is the first civilian program of CSSC Innovation Plan and is led by Shanghai Ship Design and Research Institute (SDARI), and undertaken by CSSC Huangpu Wenchong Shipbuilding, CSSC Power Research Institute and Hudong Heavy Machinery.
Key smart functions to be realised by the ship include: overall ship performance and status monitoring; ship safety assessment, energy efficiency monitoring, analysis, assessment and optimization; engine room equipment and system operation status monitoring, safety and performance analysis; engine room equipment maintenance; sea route planning based on hydrological and meteorological information; ship navigational safety assessment, navigational operation and information analysis; environmental impact analysis; navigational decision-making optimisation, operation and control optimisation.
The ship is planned to be built starting in September 2016, with delivery to be complete in 2017.
"The smart concept runs throughout the whole ship. From this perspective, the 38,800 dwt bulk carrier will become not only China's first smart ship, but also the first globally," CSSC said in a release.