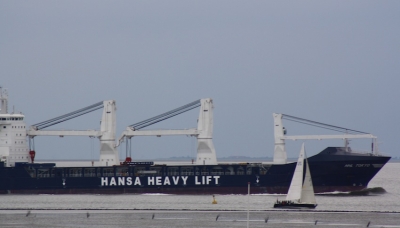 Hansa Heavy Lift has continued its expansion globally with new offices in Dubai and Brazil.
The new office in Dubai is the company's first in the Middle East and sees it looking to take advantage of the growth in infrastructure, offshore, and oil and gas markets in the region.
The office in Rio de Janeiro will support the company's existing office in Sao Paulo and focus on the oil and gas and energy markets in Brazil.
"Latin America and the Middle East are both important markets for Hansa Heavy Lift and it is our aim to have expert teams with local knowledge wherever we are in the world," said Joerg Roehl, cco of Hansa Heavy Lift.
"Our expansion into these regions complements our existing regional office structure and allows us to focus even more on dealing with any business opportunities locally and in real time, which ensures the safe and on-time delivery of our customers' cargo."
In addition to the new office the company has appointed 3 Oceans SAS as its agent in Brazil.