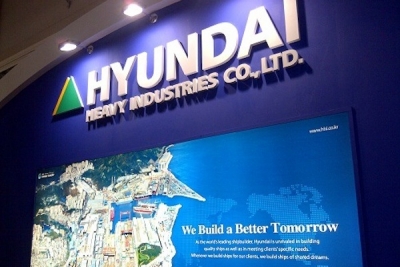 Hyundai Heavy Industries (HHI) has signed a memorandum of understanding to establish an industrial cluster for localising marine equipment between marine equipment manufacturing and supply companies.
Under the MOU, HHI will partner Komeri, a domestic marine equipment research institute and 25 local marine equipment manufacturers to cooperate in the field of research and planning, product development, verification tests, certification and engineer exchanges.
Kim Ju-tae, chief operating officer of HHI's engine and machinery division said: "We see the cluster will play a key role for the involved parties to tide over challenging conditions in the market. Moreover, HHI will continue to make efforts to develop sustainable business models that are mutually beneficial for conglomerates and SMEs."
The cluster will provide alternatives for Korean SMEs maritime equipment companies that have been struggling to enter into the competitive global market and thus in turn, will lead to enhanced competitiveness of Korean shipbuilding and marine industry as a whole.
An initial goal will be to localise 18 marine equipment including pressure sensors for marine engines and gas injection valves, with further plans to increase production of the equipment that they can produce independently.