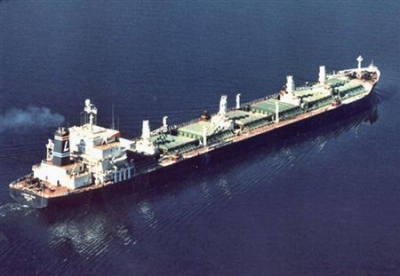 New-York-based shipowner Liberty Maritime has chosen Ecochlor Ballast Water Management (BWM) systems for installation aboard its fleet of seven bulkers and two ro-ro vessels.
Ecochlor's BWM systems work on the principle of Electro-Chlorination, which involves siphoning off a portion of the ballast uptake and treating it with chlorine dioxide, which is then re-injected into the ballast water to kill the micro-organisms within it.
The choice of BWM system is particularly important for the large portion of Liberty's fleet operating in US waters, where separate and as-yet-unconfirmed operational requirements are being devised by the US Environment Protection Agency (EPA) and Coast Guard (USCG), said to be at least 100 times more stringent than those of the IMO. The USCG's type-approval requirements are expected to be unveiled in 2016. Meanwhile the IMO's BWM convention teeters on the brink of entry into force after gaining further signatures in the last month.
Ecochlor president and founder Tom Perlich added: "We look forward to a long collaboration with Liberty and to satisfying their fleet's ballast water treatment needs. We are pleased that Liberty has decided to install our BWTS and that they understood the importance of securing a System that is positioned to receive USCG Type Approval in 2016."