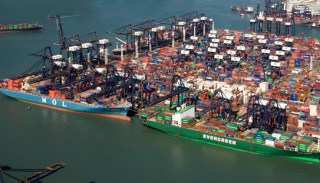 The Hong Kong Liner Shipping Association has filed a request for block exemption from Hong Kong's competition regulations that entered into force on Monday, December 14th outlawing inter alia vessel-sharing agreements.
The association's request joins numerous others from various industry branches seeking exemption from the regulation. The association believes Hong Kong should follow the example of Singapore that extended Competition Block Exemption for Liner Shipping Agreements Order (BEO)for another five years until 31 December 2020.
Danish liner giant Maersk Line said if the Hong Kong Competition Commission fails to approve the exemption that it will most probably drop calls at Hong Kong.
Initial estimates show that without the block exemption, the transshipment business at Hong Kong's container terminals would be brought to its knees and the overall impact on the local economy would be devastating.
Companies that applied for the exemption are expected to be granted a grace period until their requests are processed and a decision is made.