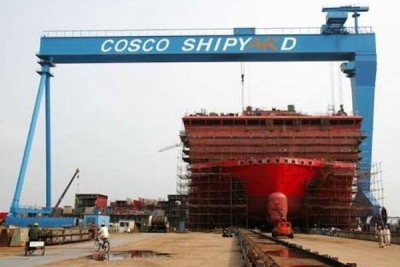 China's Cosco (Dalian) Shipyard has agreed with a shipowner to cancel one unit of 82,000 dwt dry bulk carrier and to push back the delivery for a second sister ship by close to two years.
The Chinese state-owned shipyard has acceded to the request from the Asian shipowner to terminate the shipbuilding contract which was originally scheduled for delivery in the first quarter of 2016.
The agreement has one other 82,000 dwt bulker originally slated for delivery in the fourth quarter of 2015 but will be rescheduled for delivery in the third quarter of 2017.
"As at the date of the announcement (23 December 2015), construction of neither vessel has commenced and the downpayment received by Cosco Dalian for the cancelled vessel will be applied towards the other vessel," said Cosco Corporation (Singapore), the parent of Cosco Shipyard which owns the Dalian yard.