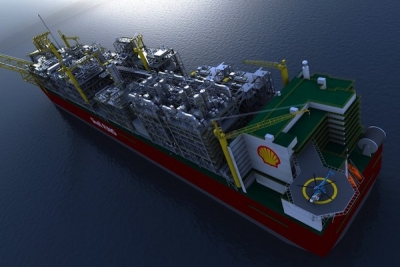 Specialist offshore service contractor POSH Terasea has secured a project to provide towage and positioning services for the Shell Prelude floating liquefied natural gas (FLNG) platform, the world's largest offshore facility.
After clinching the contract via a competitive bidding process, POSH Terasea will tow the Shell Prelude FLNG over 3,000 nm from Samsung Shipyard in Geoje, South Korea, where it is being built, to Australia, where it will be deployed.
It will then position the FLNG before it begins production at the Prelude gas field in the Browse LNG Basin, 200 km off the northwest coast of Australia. POSH Terasea will be in charge of the overall towage project management.
Eric Ng, president and director of POSH Terasea, said: "Towing and positioning a floating facility that is about four times the size of a football field from Korea to a gas field in Australia will be a massive and complex undertaking."
POSH Terasea will deploy five vessels for the project, namely four large AHT vessels, and one 16,000-bhp AHTS vessel.
The Shell Prelude FLNG facility is 488 metres long and 74 metres wide and has a fully loaded displacement capacity of about 600,000 tonnes.
POSH Terasea is a joint venture between PACC Offshore Services Holdings (POSH) and Terasea, which is in turn a joint venture between Seabridge Marine Services and Ezion Holdings.