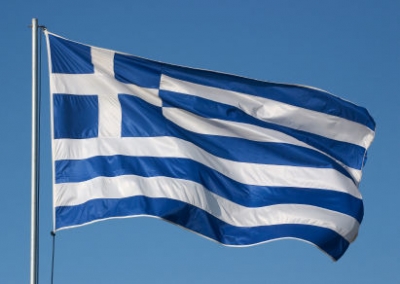 Greek shipowners have slammed the renewed European Union (EU) attack on shipping tax claiming Commission moves would "seriously disrupt the shipping sector in the EU after 20 years of successful growth".
For a body which prefers remain out of the limelight when fighting the industry's corner the powerful Union of Greek Shipowners (UGS) has issued a four-page statement powerfully rebutting the European Commission's assertion some provisions of Greek tax law fall foul of rules on state aid.
The Theodore Veniamis-led UGS issued the statement in reply to the EC's decision C(2015)9019 dated December 18, maintaining it attacks the current Community Guidelines on State Aid to Maritime Transport (SAG). The Piraeus-based shipowners body notes the EC said its decision "will be used as a precedent for the assessment of other EU shipping regimes". The UGS said this would "seriously disrupt the shipping sector in the EU after 20 years of successful growth".
"The SAG [State Aid Guidelines] deliberately provide a flexible 'soft law' which can take account of the different characteristics, size and importance of shipping in the member states," said the shipowners.
The UGS said the EC started an informal investigation into Greece's shipping tax regime back in 2012. The EU's competition authorities usually start such investigations after receiving a formal complaint from third parties, but in this case, they seem to have acted on their own initiative and have now endangered the entire industry.
"As the official representative of the Greek shipping sector, the Union of Greek Shipowners has the duty to point out there is no effective distortion of competition in the maritime field in the EU and that any fundamental changes to the institutional and fiscal framework in which the Greek shipping community is presently operating, would have unforeseeable consequences which would be detrimental not only for Greece but also for the rest of the EU as they would seriously undermine one of its most important strategic sectors which remains prominent internationally in the face of fierce competition," said the UGS.
In the case of Greece this is not the first attack by the Commission on the country's shipping tax regime, under which local shipmanagement companies pay tonnage tax but are exempted from corporate taxes on their profits or dividends. Last year the EU forced Greece to pledge to gradually dismantle shipping companies' tax privileges, as part of the country's latest international bailout.
Indeed, till now little has been done by the leftist coalition government, other than imposing a 4% increase on tonnage tax.
The UGS has always maintained the shipping industry "was never part of the debt problems of the Greek state".
In its 21 January statement, the union said: "The UGS is concerned that the negative climate created by the decision regarding Greece risks severely undermining one of the Greek economy's primary pillars at a time of exceptionally high unemployment and urgently needed growth and the EU may lose a substantial part of its fleet and maritime cluster."