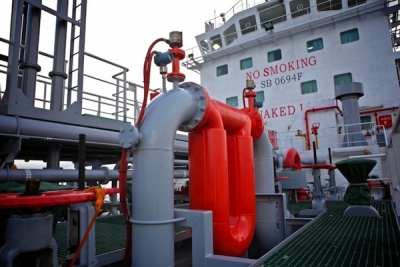 Singapore is making progress towards the mandatory use of mass flow meters (MFM) to measure bunker fuel as more local bunker tankers are installed with the system, reports said.
Approximately 27% of Singapore-registered bunker tankers have been fitted with a government-approved MFM system, according to Maritime and Port Authority of Singapore (MPA) data obtained by Ship & Bunker.
As of 1 February 2016, there were 229 Singapore-registered bunker tankers of which 61 were equipped with the MPA-approved MFM, translating to about 27%. The figures are an increase from 48 bunker tankers, or about 21%, in December last year, the news report said.
Back in April 2014, the port authority announced that from 1 January 2017, Singapore's bunkering market will enforce the use of MFM system to deliver bunker fuel to ships.
The new regulation will also see Singapore become the first port in the world to mandate the use of the fuel measuring technology.
In bunker fuel trading, fuel is sold by mass but delivered by volume. The use of MFM, which measures mass flow rate of a fluid, will allow the fuel quantity to be measured more accurately by mass rather than by volume.
Singapore is currently the world's largest bunkering port, having sold 45.16m metric tonnes of fuel in 2015, up 6.4% from 42.42m metric tonnes recorded in 2014.