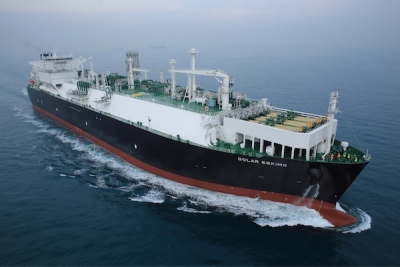 Shanghai-based CMB Financial Leasing, subsidiary of China Merchants Bank, has affirmed its interest in ship financing amid the industry downturn, with an aim to expand its current $2bn leasing assets in shipping and to diversify its portfolio.
Zhou Ling, head of shipping finance at CMB Financial Leasing, pointed out that while the overall shipping market remains depressed, there are still opportunities for the financing and leasing business.
"Our total leasing assets are over $17bn and shipping takes up 12% (or about $2bn). The budget is to increase the share of shipping and aviation combined from the current 25% to 40% in the coming one to two years," Zhou told Seatrade Maritime News.
She added: "In 2016, we will focus on two things. First, we wish to increasingly expand in the international arena, for example taking on assets built outside China and taking on quality international clients.
"Second, we wish to further diversify our portfolio. Right now, over 50% of our shipping assets is dry bulk, and we wish to balance the dry bulk assets with more LPG/LNG, product tankers and container assets."
Zhou maintained that it is important for CMB Financial Leasing to achieve the right balance across different asset types, but in the short term the institution will predominantly look at product tankers, large containerships and LPG/LNG vessels.
In 2015, CMB Financial Leasing sealed a few major transactions including a $540m sale and leaseback deal for two FSRUs, a $140m newbuilding/pre- and post-delivery finance deal for two 11,000 teu containerships, and a $50m newbuilding operating lease for two 64,000 dwt ultramax bulk carriers.
Founded in 2008, CMB Financial Leasing has built up a leasing assets structure with equipment taking up the majority 68% of the portfolio, followed by shipping and aviation at 25% and vendor accounting for the remaining 7%.