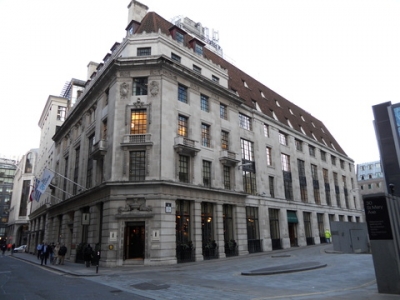 The Baltic Exchange has confirmed it has received a number of "exploratory approaches" about a possible buyout, but says no firm offer has been made at this stage.
The Baltic Exchange said in a statement that it was in "confidential discussions with selected third parties regarding its future strategy and ownership".
The statement follows a Reuters story that up to four different parties were looking at the possibility of buying the Baltic Exchange.
"At this stage, no formal offer has been received, but when considering any approach the Board will first carefully consider the views and interests of all its stakeholders," said Guy Campbell chairman of the Baltic Exchange.
"Should we receive an offer, we will only recommend an offer that meets not only the interests of shareholders, but also the interests of ordinary Baltic members, index panel members, the users of Baltic Exchange freight market information and the principals and brokers who trade in the FFA market."
The Baltic Exchange added there was no certainty an offer would be made.
The report name four interested parties – Singapore Exchange (SGX), CME Group, ICE and Platts – of which only one SGX has publicly confirmed its interest. SGX said on Friday it had made a non-binding bid for the Baltic Exchange.
Founded in 1744 the Baltic Exchange has 650 member companies and publishes a number of key shipping indexes including the benchmark Baltic Dry Index.
In more recent years it has expanded eastwards with offices in Singapore and Shanghai, the former headed up by veteran shipbroker in the Lion City Chris Jones.
Singapore Shipping Association (SSA) president Esben Poulsson commented: "We understand that for some time, the Board of the Baltic Exchange, which traces its origins back to 1744, has been considering a number of strategic options regarding future ownership of this venerable institution, and that a number of options have been under consideration."
While noting SSA could not comment on the reasons behind SGX's interest, he added: "But clearly, the SGX, no doubt, sees both value and synergies through such an acquisition."
Should a sale go ahead to it would mirror the December 2012 acquisition of the then 135-year old London Metals Exchange (LME) by the Hong Kong Exchanges and Clearing Limited with a shift in ownership to Asia.
The Baltic Exchange has appointed Nomura International and Norton Rose Fulbright as advisors.