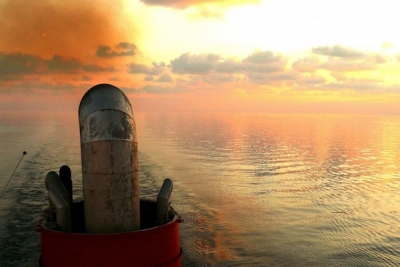 China Navigation Co has been fined $129,500 for violating fuel switching laws and failing to use low sulphur bunkers in the California emission control area (ECA) in 2012.
The California Air Resources Board (CARB) said that on 28 December 2012 an inspector found that the vessel Chennan managed by China Navigation had operated using non-compliant heavy fuel oil within 24 miles of the coast on 12 occasions on four voyages between 5 August and 28 December 2012. The offences were committed while enroute and departing the Port of Los Angeles.
"Ships using heavy diesel fuels are a significant contributor to California's air quality problems, even in communities located far from our coast," said CARB enforcement division Chief Todd Sax. "That's why we check vessels nearly every day to ensure that they are compliant with our strict clean air laws. When we identify a violation, we educate the fleet owner and crew on how to comply with our requirements, and we assess penalties as a deterrent to future noncompliance."
It noted that China Navigation took prompt actions once notified of the violations and in addition to paying a fine, the company agreed to comply with all fuel switchover requirements and to keep accurate records going forward.