Transocean delays delivery of five rigs at Keppel FELS by four years till 2020
2016-03-09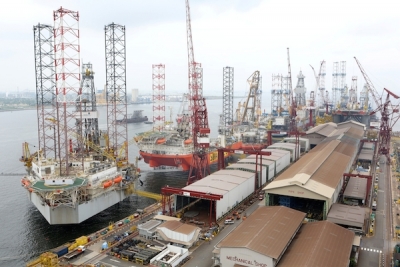 Transocean has delayed delivery jack-up rig newbuildings worth $1.1bn at Keppel FELS by up to four years with all units now due for delivery from 2020.
Transocean said that by "mutual agreement" with Keppel Offshore & Marine, parent of Keppel FELS, it delayed delivery of five Super B 400 Bigfoot Class jack-up rigs until 2020. Deliveries will now start in Q1 2020 and take place at two – three month intervals.
The rigs were ordered at Keppel FELs in November 2013, with the original delivery schedule calling for the newbuildings to be delivered from Q1 2016 through Q3 2017. In February last year Transocean delayed delivery of all five rigs by six months, with the first delivery moved to Q3 2016.
The latest delays sees the rig newbuildings being pushed back by up to four years from the original schedule.
Source from : Seatrade Global