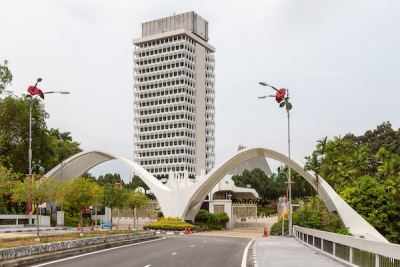 Malaysia's beleaguered shipping industry is placing its hopes on the Malaysia Shipping Master Plan (MSMP) for a revival, local media quoted Association of Marine Industries of Malaysia (AMIN) honorary secretary Nazery Khalid as saying.
Malaysia needs to develop the sector in a cohesive and strategic way, he reiterated. "Having a master plan is long overdue. (The) shipping (sector) requires huge capital expenditure and a conducive environment to foster the development of local tonnage and enable local companies to prosper," said Nazery.
"This can be created through policy intervention or government support, which a master plan can help articulate and spell out," he said, adding that Malaysia must put in place a facilitating environment to attract shipping lines to its ports amid growing competition.
"A master plan... can also help the local shipping sector to adjust to the fluid and dynamic nature of global shipping, in terms of environmental protection, navigation safety, security of ships, crew and cargo, and other aspects," he pointed out.
The MSMP was reportedly close to being completed at the end of last year after consultations with the Transport Ministry, through its agencies including the Marine Department and the Maritime Institute of Malaysia, as well as industry representatives.
MSMP is expected to propose, among other things, the participation of Malaysia's fleet in the global energy and intra-Asean trade shipping, and the expansion of their operations in the domestic market.
Nazery said as local shipping companies continued to be impacted by the downturns in supporting sectors such as the oil and gas, companies could do well through consolidation such as by exiting non-core business, merging with other companies, and focusing on asset maintenance and integrity. The association expected more vigorous merger and acquisition to take place as the industry adapts to the downturn and prepares itself for the eventual turnaround of the shipping market.