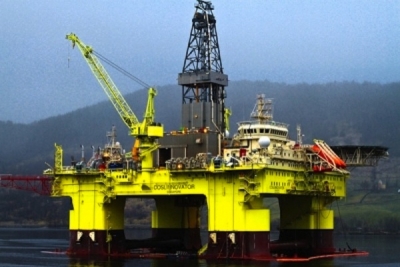 COSL Drilling Europe, subsidiary of China Oilfield Services Limited (COSL), will retrench 230 employees, both onshore and offshore, due to an earlier Statoil decision to terminate and suspend two rig contracts.
COSL Drilling Europe said the staff layoff decision was taken after discussions with the unions, and it was a result of an immediate consequence of the defunct contracts with Norway's Statoil.
"It is incredibly sad that so many skilled and loyal employees are losing their jobs. The personal impact is enormous for those affected and their families," said Jorgen Arnesen, ceo of COSL Drilling Europe.
"This is very sad also for the company and the rest of the industry, which will lose deep expertise and talent," Arnesen said, adding that he hoped the affected employees would return to the industry when the opportunity arises in future.
Recently, Statoil decided to terminate the chartering of the mobile rig COSLInnovator, and to suspend drilling operation with sister rig COSLPromoter. Both rigs have been working in the Troll Field of Norway.The remaining term of the two drilling contracts is four years and eight months, and five years and one month, respectively.
COSL had earlier said it "strong disagrees with the decision of Statoil" and if neccesary it will take legal actions to protect the interests of the company.