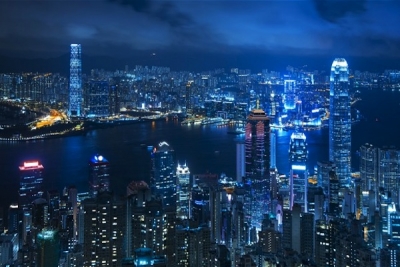 The Hong Kong shipping community is not only well informed about the challenges of the upcoming implementation of new Solas regulations for VGM (verified gross mass), but is also taking a refreshingly positive approach to the challenges ahead, according to INTTRA president and coo Inna Kuznetsova.
"I found Hong Kong shippers and carriers alike to be well informed about the challenge of VGM and Solas," she told Seatrade Maritime News, relating how her experiences with customers in the city have differed from clients in other shipping centres.
"The level of information varies across the world and especially across Asia and it's delightful to see a very pragmatic and logical approach in the Hong Kong shipping community," she added.
Explaining, Kuznetsova said people here understand that there are still some grey areas in implementation issues but rather than focusing on these, they are concentrating more on the fact that they need to start getting prepared.
"In my mind that's a much more logical approach because the sooner we get to the stage that we accept the fact that preparedness is important, the more time the companies have for testing systems, changing processes and educating their staff," she said.
"I was delighted to spend more time discussing better testing on the software than whether I think Solas will be delayed," Kuznetsova concluded, adding that much progress has already been made on INTTRA's eVGM Initiative and the development of an eVGM compliance software solution for carriers and shippers.