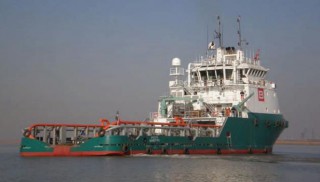 French offshore vessel contractor BOURBON announced earlier today thatthe two crew members abducted on board the Bourbon Liberty 251 off the coast of Nigeria on February 23 have been released.
The two crew members were on board the BOURBON-owned anchor handling and tug supply vessel (AHTS), the Bourbon Liberty 251, together with ten other seafarers when their vessel was attacked.
The two crew members of Nigerian and Russian nationalities were abducted, whereas the remaining crew members were spared.
As disclosed by BOUBRON, the two seafarers are in good health.
"This news comes as a great relief to all BOURBON employees, who share the joy of the families," the company said, without disclosing the terms of the crew's release.
The incident is yet another proof of a rising trend in kidnappings in the Gulf of Guinea since January, as pirates continue to favor kidnap for ransom over oil theft as a funding method, deeming it more lucrative.