Yinson Holdings 2015 profit down 11% to $57m
2016-04-01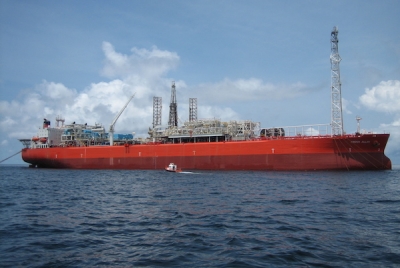 Budding floating production storage and offloading (FPSO) player Yinson Holdings saw fourth quarter net profit fall 53% to MYR47.43m ($12.1m) from the MYR99.9m in the same period last year due to a disposal loss in the previous year, the company said in a stock market release.
Revenue was just 5% lower at MYR241.1m from the MYR253.6m seen the year before, indicating it is riding out the current state of the oil and gas sector reasonably well.
Full-year profit however was 11% down at MYR221.9m ($56.6m) compared with MYR247.7m previously and revenue also fell to MYR975.5m compared with MYR1.08bn previously.
Source from : Seatrade Global