Bahri inks $380m in Islamic financing for VLCC newbuilds
2016-04-05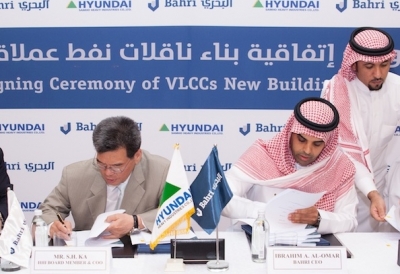 The National Shipping Company of Saudi Arabia (Bahri) has raised SAR1.425bn ($380m) in Islamic financing to pay for five VLCC newbuildings.
Bahri said it signed a Murabaha Facility Agreement with Riyad Bank to finance five VLCCs ordered at Hyundai Samho Heavy Industries last April.
The facility is for is 10 years and six months with a maximum two years grace period.
Source from : Seatrade Global