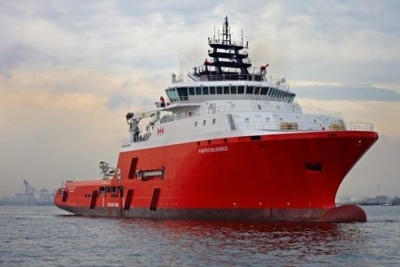 While the global economy is expected to gradually stabilise, with the continuing oversupply situation and state support for northern Asian yards, haircuts will inevitably need to be made to rebalance the value of assets.
Giving this sobering prognosis, Swire Pacific executive director JB Rae-Smith said at the 9th Marine Money Hong Kong Ship Finance Forum that with legacy assets in the dry bulk sector in particular being priced at as low as a 80% discount and attractive prices on newbuildings from state-subsidised yards, older assets in shipowners' fleets still have a long way to fall.
"For those of us sitting on expensive assets ie ones we've priced and purchased in the last 15 years you'll need to find some way of competing against newer, cheaper, more efficient assets and taking a haircut on the value of your fleets to rebalance the equation," said Rae-Smith.
Warning that we could be facing the marine equivalent of the movie "The Big Short", Rae-Smith said "an alarming number of owners will find the cost to cover the debt on their fleets will be overwhelming and the opportunity for cost savings is almost exhausted leaving insufficient cash flow to service the debt and hence assets will be called in and forfeited".
Meanwhile for those thinking of buying newbuildings from stable and good quality yards, Rae-Smith suggested that end-2017 might be the time to start looking.