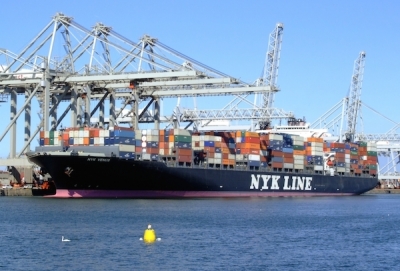 Container shipping companies need to be closer to the cargo owners, but the increasing influence of forwarders is making this difficult to achieve according to Japanese Shipowners' Association chairman Yasumi Kudo.
Speaking about the "Future for Japanese shipping lines" at Sea Japan 2016 Kudo said: "We have to stay close to the cargo owners."
However he also added, "The forwarders are taking up a lot of the cargo these days."
As result he said the customer was getting further away from shipping lines making judging cargo owners requirements was "quite difficult".
"Even if you make a positive move you cannot see the face of the customer as you have to deal with the forwarders."
Large forwarders such as Kuehne & Nagel and DHL are increasingly some of container shipping lines largest customers.
With Japan's "big three" – Nippon Yusen Kaisha (NYK), of which Kudo is chairman, Mistui OSK Lines (MOL) and Kawasaki Kisen Kaisha (K Line) - all facing tough times with their container line business he stressed though that Japanese companies had not given up on the container business.
Looking ahead Kudo said container lines could not expect the double digit volume growth they enjoyed for many years, but probably numbers in line with low growth GDP.