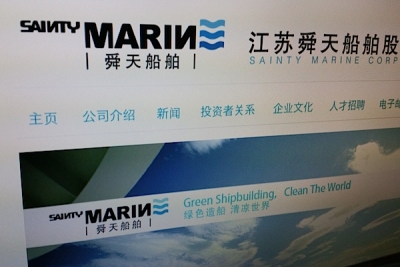 Sainty Marine's bid to sell its assets on Chinese largest online shopping website Taobao has attracted no buyers, after the 24-hour auction period ended yesterday morning.
A second auction to sell the shipbuilder's assets will be held on 25 April, with the starting bid price potentially falling by 20% to RMB1.72bn ($265.5m).
Sainty Marine's listing on Taobao from 16-17 April was ordered by Nanjing Intermediate People's Court, and the starting bid price of RMB2.15bn was determined.
The shipbuilder's assets for sale include 12 vessels worth RMB250m, yard facilities, properties, cars, equipment, and debts.
Financially-strained Sainty Marine is not the first shipyard to be auctioned over the online shopping website. In December 2015, bankrupt Nantong Mingde Heavy Industry also auctioned its assets on Taobao at a starting bid price of RMB1.59bn, before lowering the price to RMB1.27bn in January this year when there were no buyers.