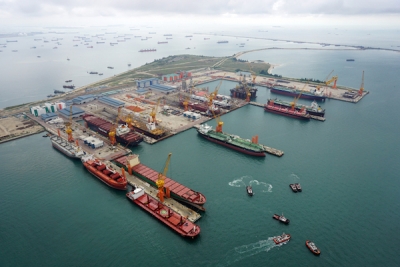 Singapore shipyard group Sembcorp Marine (Sembmarine) has started arbitration against Sete Brasil after it filed for bankruptcy protection.
Sete Brasil, which ordered offshore rigs and drillships for Brazilian state oil and gas firm Petrobras, filed for judicial recovery after well over a year of trying to find a restructuring solution.
Singapore's two largest shipbuilders Sembmarine and Keppel Offshore and Marine have major exposure to Sete Brasil. Sete Brasil ordered seven drillships Sembmarine for a total of $4.8bn, while it has six semi-submersible rigs worth $4.9bn on order from Keppel.
Neither yard group has received any progress payments on the newbuildings since November 2014, and Keppel said in January it had stopped all work on the rigs.
Responding to the news of bankruptcy protection filing Sembmarine said: "The group has commenced arbitration proceedings against various subsidiaries of Sete Brasil to preserve the group's interests under the Sete contracts."
"Sembcorp Marine continues to closely monitor the situation and evaluate the implications. The group has in the last financial year made provisions of SGD329m ($243.3m) for the Sete Contracts. We believe that the provisions are sufficient under the present circumstances," it added.
Keppel has not responded publicly to the latest developments.