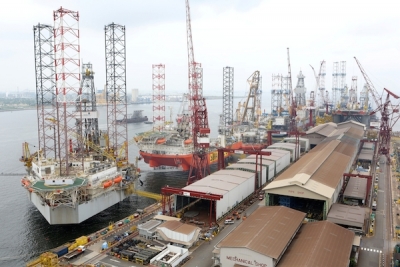 Following Sete Brasil's filing for judicial recovery, Keppel Corp says its believes its SGD230m ($170.4m) in provisions remain sufficient.
Keppel has contracts to design and build six-semisubmersible drilling rigs for Sete Brasil valued at $4.9bn, and has not received any progress payments since November 2014.
"Keppel has stopped work on the rigs since last year and will not resume construction until payment re-commences," it said in a statement to the Singapore Exchange.
"Keppel had made a provision of about SGD230m for these contracts in the last financial year. We continue to believe that the provisions are sufficient."
It said it would continue to monitor and evaluate the situation.
Fellow Singapore rigbuilder Sembcorp Marine, which is building seven drillships worth $4.8bn for Sete Brasil, said earlier this week that it commenced arbitration proceedings against Sete Brasil.