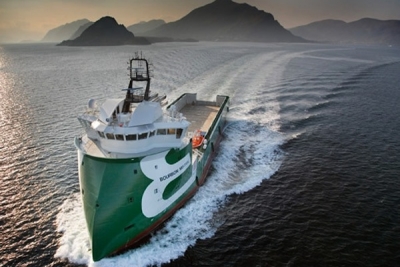 The offshore marine market is anticipated to touch rock-bottom this year and the supply-demand imbalance is expected to achieve a better balance by 2017, according to Bourbon Offshore.
The offshore marine and subsea services firm noted that oil prices have recently increased from their lows, giving rise to expectations that the current imbalance between demand and supply should become more balance later in the year or next year.
Bourbon commented that while the demand for offshore supply vessels remains very difficult, 2016 will likely see a low point in the cycle with probably a slight rebound in the second half of the year.
The improvement will be mainly in the areas of maintaining production of existing oil fields and maintenance of production units.
The company added that it will continue to stack vessels in its fleet if there are no commercial opportunities in the medium term in order to reduce operational costs.
"In a market where prices are imposed upon everyone, Bourbon is focusing on what it can control: safety, fleet availability, cost control and cash preservation by a proactive policy to stack vessels if necessary," said Christian Lefevre, ceo of Bourbon. There were 47 offshore vessels stacked as of 31 March 2016.
Meanwhile, Bourbon reported a first quarter revenue of EUR314.5m ($361.2m), down from EUR383.6m in the same period of last year. The fleet's average utilisation rate also dipped to 69.5% during the quarter from 79.1% in the year-ago period.
The sluggish offshore market also led to lower average daily rate of $10,324 in the first quarter, down from $12,169.