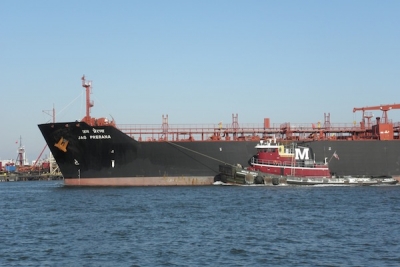 Mumbai-based Great Eastern Shipping (GE Shipping) has improved its annual results on stronger contributions from the crude carrier business, but offset by the weaker dry bulk business.
Net profit for the Indian shipowner was recorded at INR10.39bn ($156.02m) for its financial year ended 31 March 2016, a jump of 38.9% from INR7.48bn for the previous financial year.
The annual revenue also rose by 9.8% year-on-year to INR40.79bn.
GE Shipping reported higher average time charter yield for its crude carriers for the recently concluded financial year, while the yield for its dry bulk carriers was reduced.
As at 31 March 2016, GE Shipping operated a fleet of 23 tankers, nine bulkers, 21 offshore vessels and four jack-up rigs.