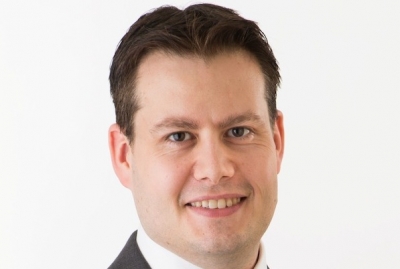 First Ship Lease Trust (FSL Trust) remained in the black in Q1 despite losses on the sale of two panamax boxships, and is upbeat on the outlook ahead.
The Singapore-listed shipping trust reported a first quarter net profit of $2.3m, despite logging a $4.3m loss on the sale of two panamax container ships. Revenues were up 8% in Q1 2016 at $26.7m compared to $24.8m in the same period a year earlier.
Speaking to Seatrade Maritime News FSL Trust Management ceo Alan Hatton said they "certainly" hoped to be profitable for the rest of the year, and noted the visibility they have in terms of charter earnings. On the negative side three vessels will be drydocked this year meaning a loss of earnings during the period when they are in the yard.
The focus now is on refinancing the trust's debt a process Hatton hopes will be completed by year-end even though its existing facility does not expire till September 2017.
"The reason we think now is the right time is because we do have that visibility of income and where assets have been valued at the moment," he said.
The contracts on two small specialised tankers on charter to UK owner James Fisher ended in February, but Hatton said they were working with the company and they expected to announce "a contract in place for a reasonable long period on those two ships at rates that more reflect the current environment".
While the trust has now racked eight consecutive profitable quarters it is yet to restart paying distributions to unitholders. "Now that we've got some stability we are looking harder at how we can restart distributions, but a key piece in doing that is where we end up in the refinancing," he explained.