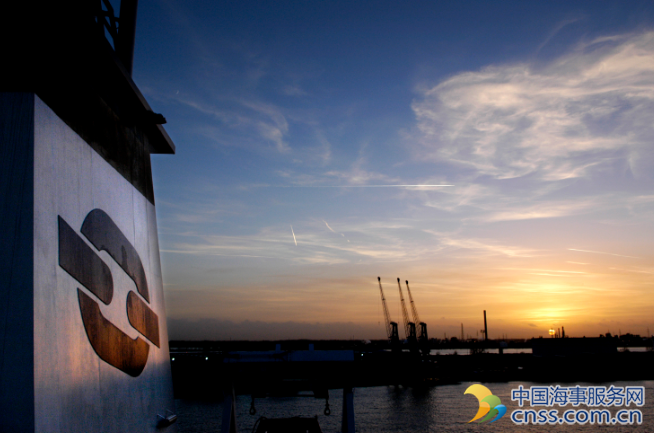 Norwegian Odfjell is likely to cancel the four 17,000 cbm gas carriers at China's Nantong Sinopacific, the company said, following recent discussions with the shipbuilding yard related to the delayed construction of its eight LPG/Ethylene vessels on order.
Namely, the company has four 17,000 cbm gas carriers and four 22,000 cbm gas carriers on order at Nantong.
The first vessel would in such case be cancelled during May, and the remainder to follow about every third months thereafter.
Odfjell said that all installments paid on the newbuildings are secured by refund guarantees from reputable financing institutions.
"According to the latest updated production schedule from the yard, the first 22,000 cbm gas carrier has planned delivery in April 2017 while the contractual delivery is in September 2016. In 1Q16 Odfjell has made an impairment of USD 2.75 mill related to the newbuilding programme," the company said.
"We are evaluating our strategic options for our investment in gas carriers," Odfjell adds.
Odfjell's net result for the first quarter of 2016 was USD 24 millions, with improved EBITDA of USD 69 millions compared to USD 45 million last quarter, following significant reduction in voyage expenses compared to previous quarters mainly due to expiry of bunker hedges.
Odfjell Terminals posted first profitable quarter since 2013 with performance driven in part by revenues from storage and PID distillation in Rotterdam and stable result for the other terminals, the company said. The occupancy rate of commercially available capacity for Odfjell Terminals was 98%.
"We are pleased to see the increasing benefits from our cost cutting and efficiency programme last year, which is now fundamentally changing the competitiveness of Odfjell," says Kristian Mørch, CEO Odfjell SE.
For chemical tankers the first quarter was a stronger quarter than the previous in terms of net earnings, with EBITDA in the first quarter reaching USD 56 million compared with USD 33 million in the fourth quarter 2015.
For the second quarter of 2016 Odfjell forecasts a slight reduction in net earnings for the chemical tankers, mainly driven by a softening spot market. This is ascribed to expected reduced export volumes in the Far East and slower activity due to the onset of summer in the Northern Hemisphere are the main reasons.
The results at Odfjell Terminals (Rotterdam) is expected to stabilize for the remainder of 2016.
"We plan to further increase the storage and distillation capacity, which will add to the profitability. The performance of the other terminals is otherwise stable," the company added.