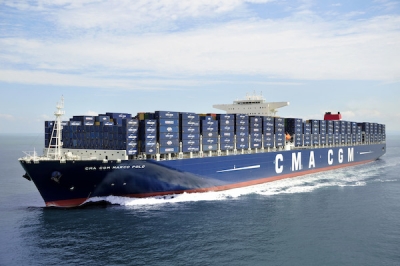 The chairman of US regulator the Federal Maritime Commission (FMC) Mario Cordero says new alliances in container shipping will demand "aggressive oversight".
With the new Ocean Alliance of CMA CGM, Cosco, Evergreen and Orient Overseas Container Line (OOCL) announced last month prompting a major re-odering of container shipping alliances, Codero said he was not opposed to the concept of new alliances but they should be beneficial to American shippers and not result in anti-competitive practices.
"At the end of the day, alliances are supposed to benefit the shipper by providing increased choices, increased competition, and increased efficiencies. With the number of ocean carriers decreasing through merger and acquisition activity, and alliances restructuring themselves into larger entities, it is not unreasonable to ask, 'is the shipper really going to benefit?'" Cordero said at the 2016 International Trade Symposium hosted by the Virginia Maritime Association in Norfolk.
"It is going to take careful, diligent, and aggressive oversight to make certain the changes that are taking place among container carriers do not harm the American shipper."
In terms of what the FMC would be looking at Cordero said: "As these new alliances begin to take form and potentially go into operation next year, the Commission will focus on whether the lines are exceeding past results, especially in terms of reliability, shipper satisfaction, and the efficient flow of containers out of the terminal gate toward final destination."
Comments by FMC commissioner William Doyle on 5 May indicated that an alliance of some, if not all the eight top lines, in either Ocean Alliance or 2M would be announced this week. He said he would be meeting liner representatives this week.
"It may not include all of the remaining eight carriers, but it could eventually," he said.