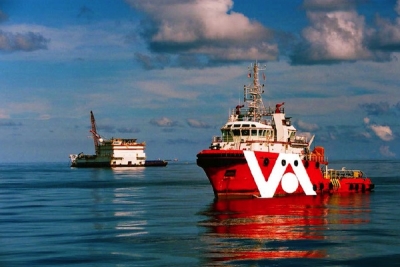 Offshore services firm Vallianz Holdings has bagged new charter contracts worth up to $210m for the supply of 13 OSVs to the Middle East market, following another recent contract win of $63m.
The latest $210m contract entails the seven-year long term charter of 13 OSVs by a Middle East national oil company. The vessels will be deployed progressively to the oil firm's oil fields from the second half of 2016.
The sizable contracts come on the heels of the award of the $63m contract from the same national oil company for the charter of two AHTSS vessels for up to seven years.
"With the addition of these new charter contracts in the Middle East, we have further strengthened our orderbook and improved the group's future revenue visibility," said Ling Yong Wah, ceo of Vallianz.
Vallianz said its chartering services orderbook has come up to a total of $1.2bn to-date, comprising mainly of long term charters that stretch up to 2025.
"We are presently bidding for charter contracts with a combined value of $1.5bn, mainly for projects located in the Middle East," Ling said.