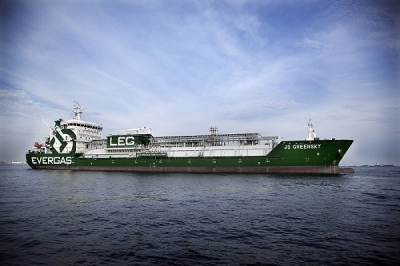 Bourbon has delayed its $320m foray in ethane shipping from parent Jaccar Holdings as it takes longer to secure financing than expected.
In late March Bourbon announced it was taking over Jaccar Holdings nascent ethane gas shipping business with it acquiring 100% of Singapore-based shipping trust Greenship Gas.
The acquisition had been due for approval from shareholders at the company's annual general meeting (agm) on 26 May.
Bourbon said that required finance for the acquisition of Jaccar's gas activities would not be received within the timeframe for the investment and the resolutions had been removed from the agm.
Under the terms of the deal Bourbon is to receive $100m in sellers credit with no interest for a maximum of three years and the company anticipates having to take a bridging loan of $220m for a maximum of three years.
Despite the setback the company said: "The diversification of Bourbon in this new activity remains a strategic objective for the company."
It added, "Bourbon, illustrating a strong resilience in the low point of the cycle of the offshore market, is reinforcing its position in its main market and will be the first to take advantage of the recovery of activity when it will happen. It will then be able to ensure a new step in its development."