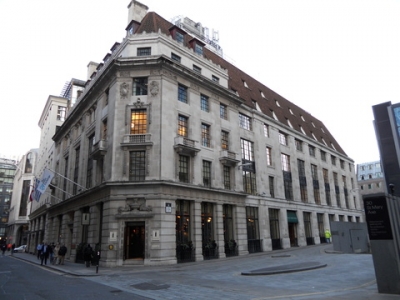 The Singapore Exchange (SGX) has moved a step closer to acquiring the Baltic Exchange as the two parties enter into exclusive discussions.
The Baltic said in a statement that its board considers the SGX proposal "attractive" and would enhance the position of the Baltic. SGX has made a 100% cash offer for the Baltic.
The period of exclusivity runs from 25 May to 30 June.
The decision to enter exclusive discussions follows talks with a number of potential bidders.
SGX has made a number of commitments if its bid is successful including maintaining Baltic's London headquarters at St Mary Axe, to preserve the Baltic's current ethos as a membership organisation with member representation whose market activities are governed by the Baltic Code, and maintain membership subscriptions and data fee levels for members for five years.
SGX ceo Loh Boon Chye said, "This is the tenth year of our relationship with the Baltic Exchange and we recognise the integral role the Exchange plays within the global shipping community, which we hope to develop for the benefit of the industry as a whole."
SGX noted there was no assurance the transaction would be completed.
Baltic chairman Guy Campbell commented: "SGX has indicated that in the event its bid is successful, it would maintain the current model for the Baltic business and our presence and building in London, as the platform for the Baltic's future growth. The proposed transaction would further strengthen the links between London and Singapore, two of the world's leading maritime business hubs, to the benefit of all.
"The board considers this proposal is an exciting development for the Baltic and all the stakeholders in the markets it serves, which secures the future of the Baltic's role in the global maritime marketplace in the 21st century."
Discussions will continue with SGX and Baltic stakeholders over the coming weeks before the Baltic's board makes a final recommendation.
SGX has rapidly built up a position in the dry freight derivative clearing market with over the last 18 months, and its market share topped 50% in March.