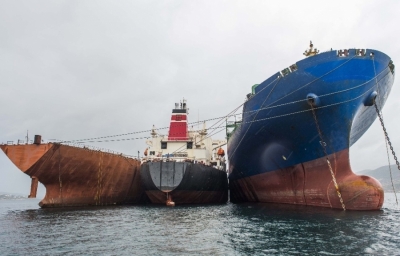 Malaysian Bulk Carriers (Maybulk) continues to be concerned about the oversupply situation in the dry bulk market and expect the difficult times to continue at least into 2017, local reports said.
Maybulk ceo Kuok Khoon Kuan was quoted as saying that the oversupply situation could be prolonged even further if players were to rush to invest in more vessels, due to price-cutting measures by shipyards, before the market recovers.
"At this point every shipping company is affected adversely by the market.
"Whether the worst is behind us very much depends on whether the worst is over for the dry bulk and bulk markets.
"We are expecting difficult times in 2016 and 2017 and hopefully the market will swing back thereafter," he added.
However, he noted that any recovery was very much dependent on how the industry players reacted during this period.
"As you can recall, in 2012 we invested in vessels, and many others felt that it was the right time to invest as well.
"They rushed in, particularly the private equities, and invested very heavily – and this upset the equilibrium of the market.
"This is where we are today, suffering from an overcapacity," he said.
Moving forward, should shipyards not receive orders and have another round of price cutting, this may lead to more investments, he said.
"If they invest again before the market recovers, then it is going to be a prolonged recovery process.
"Otherwise, we are encouraged because scrapping is high, and the world economy is improving, and things can only improve thereafter," he said.
Kuok pointed out that although charter rates had improved from the historical 30-year lows seen in late 2015 into this year, they are still only just coming up to covering operating costs.
"Tonnage overcapacity remains as more newbuildings will be delivered this year and the next.
"Unfortunately this means that although there are encouraging developments such as reduced newbuilding orders, increased scrapping and lay up, the market recovery will be a very slow process and could see even more shipping casualties.
"But this pain is necessary to drive home the fact that excessive and irresponsible ordering must stop, only then can the market heal," he said.
Over the next five years, he said, newbuildings with the carrying capacity of almost 59m dwt will be delivered, representing almost 12.7% of the world's dry bulk fleet in the sectors Maybulk operates in.
A large chunk of these vessels, he said, would be delivered in 2016 and 2017, he added.