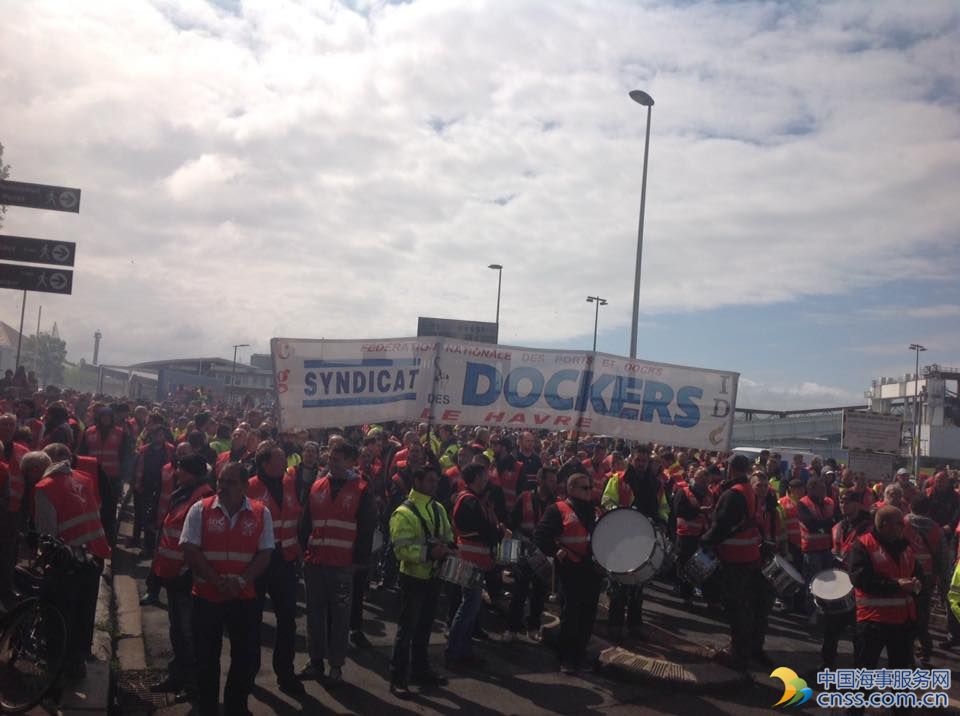 At the moment, the impact of national strike in France, where members of the trade union CGT have organized strikes at the country's refineries and blocked oil terminals and fuel depots, on the tanker market is fairly restricted, albeit growing, according to shipbrokers Poten&Partners.
Based on the latest update cited by Reuters, some 38 oil tankers were held up at the Fos-Lavera oil port in southern France, on Friday, with 11 more in the northern port of Le Havre.
The CGT union has called for port workers to stop work at leading French ports and as the strikes continue, it will be increasingly difficult to supply the country with both crude oil and refined products by sea. One of the options that remains feasible is supplying France from the Netherlands and Belgium by barging fuel via the river Rhine to Strasbourg in the east of France, the brokerage said.
"As long as the conflict continues, the impact on the tanker market will be limited with a slightly negative bias. At the moment, 75% of France's 1.4 million b/d of refining capacity is either offline or in the process of stopping," Poten&Partners adds.
The remaining 25%, which comprises the two ExxonMobil facilities in Port Jerome Gravenchon (near Le Havre) and Fos-Sur-Mer, are operating 'normally', although strikers have attempted to blockade the oil terminal. The refineries that are 100% stopped will delay or cancel crude deliveries and it appears that a number of crude oil tankers heading for France have already been diverted to other destinations in Europe.
Seaborne refined product imports and exports will also be on hold for as long as the ports are closed.
In the first quarter of 2016, France exported on average 570,000 b/d of refined products, the main destinations being within Europe (approximately 55%), with smaller volumes (about 25%) going to North Africa and Nigeria.
However, if the strikes continue for an extended period, these countries will need to source their product from elsewhere, most likely from other European sources. In the short-term, Poten&Partners believes that European countries in particular may decide to draw on (ample) inventories.
"Even if the labor conflict ends this weekend, it will take one to two weeks for the refiners to start back up, so it is likely that we will see increased product imports with Atlantic Basin product carriers (MR's mainly) as the main beneficiaries in the short term," the brokerage firm concludes.