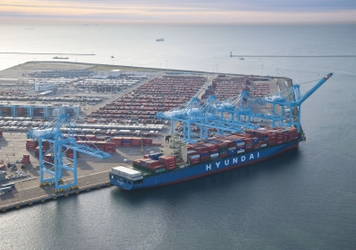 Hyundai Merchant Marine (HMM) has made "remarkable progress" in last-ditch negotiations with shipowners to lower charter rates, according to local reports.
Cash-strapped HMM is aiming to cut charter rates by an average of 28% to allow it to avoid court receivership.
"Hyundai Merchant Marine has made remarkable progress in its negotiations with overseas ship owners over charter fee readjustment negotiations," its main creditor Korea Development Bank (KDB) said in a statement, The Korea Herald reported.
"They are expected to reach an agreement in the next few days," it said.
The KDB said discussions with five containership owners had gone smoothly and it was awaiting the decision from 17 bulker owners.
Failure to reach agreement in the next few days would see HMM having to file for court receivership.
Fellow South Korean Hanjin Shipping was unsuccessful when it tried to renegotiate containership charters with owner Seaspan Corp.