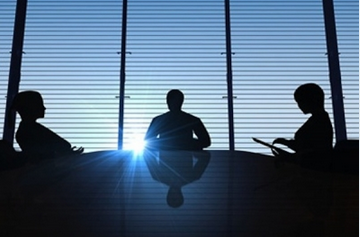 Dry bulk shipowner Jinhui Shipping and Transportation Limited has initiated restructuring talks with its creditors, as the company is hit by losses and tightening liquidity.
"In order to preserve the group's liquidity and financial resources to weather the unprecedented storm in dry bulk shipping market, the group has decided to manage liquidity risk ahead and initiated restructuring arrangement discussions with its lenders," Jinhui stated.
"Such discussions are currently ongoing and at an advanced stage. The group expects to finalise the potential restructuring exercise before the end of second quarter of 2016," it said.
Jinhui pointed out that as at 31 March 2016, it had been able to service its debt obligations, including principal and interest payments. But it warned that its liquidity would become tighter if the prevailing "extreme shipping market conditions" continue and do not improve.
The Hong Kong-listed company posted a net loss of $18.48m in the first quarter, as against the profit of $4.69m in the same period of last year.
First quarter revenue plunged by 55.2% year-on-year to $9.96m due primarily to the large exposure to spot market as freight rates kept declining to unexpectedly low levels during the quarter.
Jinhui said the average daily time charter equivalent rates earned by the group's fleet dropped 57% to $2,934 for the first quarter of 2016 compared to $6,749 for the previous corresponding quarter.
Jinhui also entered into an agreement to dispose of a 2000-built supramax for $2.9m in late-March, booking a loss on disposal of approximately $4.5m and the loss would be accounted for in the second quarter results.
"The disposal will enable the group to enhance its working capital position and to strengthen its liquidity, and optimise the fleet size through this ongoing management of asset portfolio," Jinhui said.
The company further commented: "Despite there was a small uptick in freight rates in late February and March 2016, the overall recovery in dry bulk shipping market require a strong demand and supply rebalance through slowing fleet growth, layups and scrapping of tonnages."