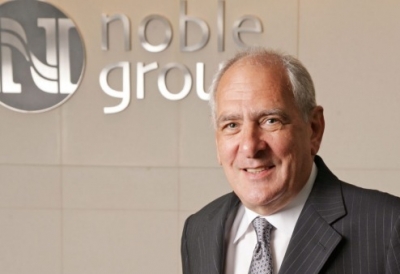 Noble Group chairman Richard Elman is to stand down from the embattled commodities firm.
Days after announcing the resignation of ceo Yusef Alireza, Noble said on Friday that its founder, Elman would be standing down as executive chairman within the next 12 months. The position of executive chairman will be eliminated with the company searching for a non-executive chairman.
Noble has been through a tumultuous period over the last 18 months facing public scrutiny over its accounting standards after it came under attack from anonymous blogger Iceberg Research.
Its already hard hit share price took another pummeling on Friday morning losing 13.3% to drop to SGD0.26 as it announced a $500m rights issue priced at SGD0.11 per share, a 63% discount to its closing price on Thursday. Both Elman and China Investment Corp will be taking up 9.6% of the issue.
Noble also said it planned to reduce its staff and cut its selling, administrative and operating expenses by 20% in 2016, coming in part from the sale of Noble Energy Americas Solutions announced on Monday.