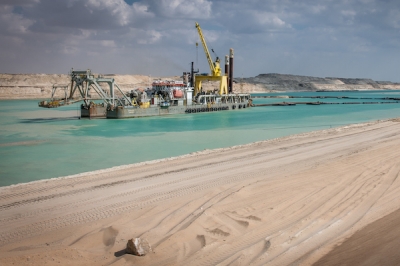 The Suez Canal Authority (SCA) has further sweetened rebates for containerships sailing from the US East Coast to Southeast Asia and beyond as it seeks to stem of loss of business from lines deciding to sail via the Cape of Good Hope on the backhaul to Asia.
On 7 March the canal offered a 30% rebate for containerships bound from US east coast ports from New York southwards, transiting the canal with their first call in Asia being at Port Klang, Malaysia or eastwards. However, according to analysts Alphaliner in mid-May the offer had failed to find any takers after six weeks.
In a new bid to recapture traffic a circular from the SCA said in circular that all containerships coming from ports north of the Port of Norfolk on the US East Coast and heading to Port Klang and ports eastwards would be given a 45% rebate on canal tolls.
For ports south of Norfolk vessels departing and calling Port Klang and eastwards would be granted a 65% rebate in tolls, while those calling Colombo and eastwards would be given a 55% rebate.
Container lines have taken to transiting via the Cape of Good Hope even though the distance is 12,412 nm from New York, compared to 10,117 nm via the Suez Canal due to lower operating costs as a result of low bunker prices.