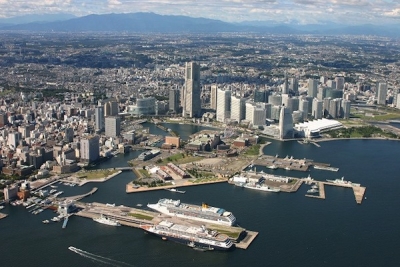 The Japanese government has launched a feasibility study for LNG bunkering in the port of Yokohama, making this the first LNG bunkering facility development project in Japan.
The project, organised by the ministry of land, infrastructure, transport and tourism (MLIT), is aimed at the establishment of a LNG bunkering hub in Yokohama, harmonizing with other environmentally advanced ports in the region.
Japan is the world's largest LNG importing country and major Japanese ports already have several LNG tanks.
MLIT has established a new steering committee for LNG bunkering in the port of Yokohama in cooperation with Tokyo Gas, NYK Line, Yokohama Kawasaki International Port Corporation (YKIP) and related authorities. The first meeting will be held on 9 June, with an aim to formulate a facility development plan by end of this year.
Last year, NYK Line introduced a LNG fueled tug boat in the port of Yokohama and Toyko Gas, one of the major gas companies in Japan, supplied the LNG to the tug boat from the LNG truck.