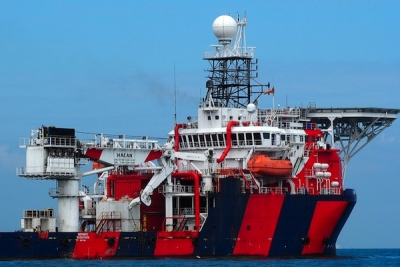 Mermaid Maritime has re-chartered a DP2 dive support vessel (DSV) from Miclyn Express Offshore (MEO), citing continuing demand for subsea services in both Indonesia and the Southeast Asian region.
Mermaid Maritime entered into a one-year re-charter contract with MEO and the vessel, Mermaid Nusantara, is expected to be delivered in August. The contract also comes with a one year extension option, which if exercised, would extend the charter through to July 2018.
Mermaid Maritime had previously chartered-in the DSV and deployed the vessel to support various subsea projects in 2015.
"Being Indonesian flagged, the vessel will be in prime position to secure any potential work in Indonesia," the company stated.
Mermaid Maritime has already secured subsea contracts worth approximately $10m that will utilise Mermaid Nusantara for a scheduled duration of about 70 days, and is actively bidding for more work in Southeast Asia.
The DSV Mermaid Nusantara, formerly named Windermere, was purchased by MEO from the now defunct Hallin Marine in late 2014, and the vessel was chartered to Mermaid Maritime.