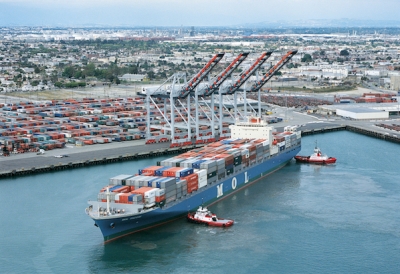 With the regulation for the Verified Gross Mass (VGM) of containers just two weeks away the head of the US Federal Maritime Commission (FMC) urges lines to use existing weighing solutions at terminals.
FMC chairman Mario Cordero said lines should accept weights determined by terminal operators for compliance with the VGM regulation under the IMO's Solas Convention.
"There is a course to Solas VGM compliance provided by the Coast Guard that is not only not burdensome, it requires no additional action at all. Why anyone would add procedures, requirements and costs to doing business is not only puzzling, it raises the specter of anticompetitive behavior and necessitating Commission action," said Cordero. "Using the weight taken at the terminal gate for the purposes of satisfying the need for a verified weight of a container is a simple and efficient solution for assuring the continued smooth flow of export cargoes."
He also called for a streamlining of the process in terms of transmitting the data required.
"In the interest of furthering efficiencies, weights determined at terminal gates for the purposes of Solas VGM compliance should be transmitted directly from the terminal operator to the shipping line, not provided to the shipper to then present to the carrier," said Cordero.