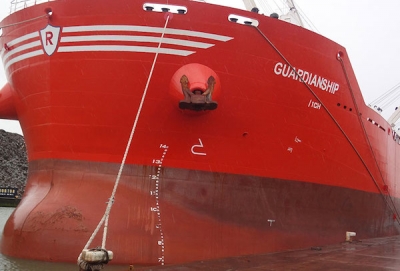 Despite racking up a $6.73m net loss in the first quarter of 2016 Seanergy Maritime is eyeing further vessel acquisitions to its dry bulk fleet.
The $6.73m loss in Q1 2016 compared to a $1m loss in the same period in 2015, however, at that time Seanergy owned just one capesize vessel which joined the fleet on 19 March 2015 having just started to rebuild its fleet. By Q1 this year the company had a fleet of eight bulkers – six capesizes and two supramaxes.
Revenues in the first quarter of 2016 were $7m compared to zero a year earlier.
Stamatis Tsantanis, Seanery chairman and ceo, noted the unfavourable conditions in the dry bulk market in the first quarter of year, but an improvement in the capesize market in May.
Despite the loss making market conditions the company is looking to expand its fleet.
"Looking forward, we firmly believe that current market conditions represent a unique opportunity to acquire quality tonnage at historically low prices. For that reason, we intend to pursue acquisition opportunities that we believe can further enhance value for our shareholders," Tsantanis said.