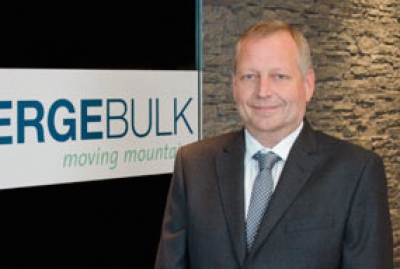 After years of taking the authority away from the Master of the vessel to the office onshore leading owners and ship managers now want to put the crew back in control over procurement of ship supplies.
Saurish Nandi, vice president of Rickmers Ship Management, said at the Shipserv Smart Procurement conference in Singapore, "Vessels should be able to order online, for the future it is important that vessels are connected."
Berge Bulk technical director Claus Jensen said companies needed to manage their resources better and decentralize giving the crew onboard the power over procurement.
"Empower the people onboard and giventhem the tools to do it," he said, adding it needed be a situation where the Master was the ceo of the ship.
However, Steffan Tunge md of OSM Ship Management Singapore said it would be difficult to push the responsibility for procurement back to the vessel as the size of crews had been reduced and the workload created compliance and risk assessments for work carried out onboard. "It's going to take time and we have to be selective," he said.
Tunge added that another challenge would be persuading the superintendents that the crew were capable of the task.
Echoing concerns of pushing procurement back to the vessel Peter Schellenberger, regional director Ship Supply Chain and Marcas Asia, managing director V.Ships Agency Group, said: "We have to face the fact the quality of the crew has not really improved over the years." He said there would need to be standardization and solutions available in the ports that their vessels call at.
Berge Bulk's Jensen, however, disagreed with the notion that the crew were not capable of managing procurement.
"The people onboard are skilled but we have taken that [authority] away from them. It's a monster we've created in the office – don't do anything unless you tell me."