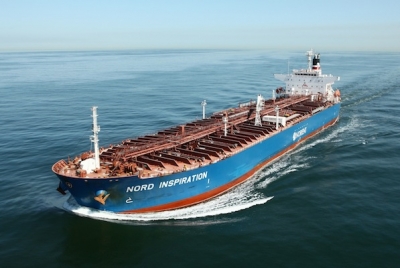 While the long term impact of Brexit on shipping and the wider economy is unclear brokers Poten believe it could have a positive impact on the tanker market, particularly product tankers.
"One area where 'Brexit' could have an impact on the tanker market is the movement of oil products between the UK and EU countries," Poten said its weekly tanker report.
Britain's crude exports to the EU have been falling over the last 10 years have been falling standing at 7.8m tonnes in the first quarter of 2005, but down to 5.1m tonnes in the first quarter of 2016.
On the flip side clean products, particularly diesel and gasoline have become a larger portion of the UK's exports. "Looking at the total picture and highlighting the importance of the EU as a trading partner, in 2015 the UK sent about 66% of its crude oil and petroleum product exports to countries in the EU, with only 34% going to other countries," Poten said.
On the import side of the equation in Q1 the UK imported 2.2m tonnes of distillates from the EU in Q1 2016, representing 62% of petroleum imports from the EU. In 2015 the EU supplied 46% of petroleum products imported by the UK.
"Given the short-haul nature of the UK – EU crude oil and product trades, any changes in trade-flows as a result of 'Brexit' could be positive for ton- mile demand, in particular for product carriers," the report concluded.