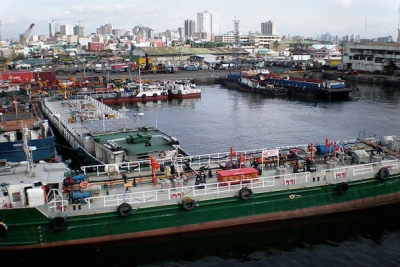 Manila North Harbor Port Inc (MNHPI), which operates a 2m teu capacity facility and is one of the three terminal operators at the Port of Manila, has had its ambitions to become an international container terminal operator thwarted.
Local media reported that the Philippine Ports Authority (PPA) has asked the company to stop operating as an international port operator, citing MNHPI's exclusive domestic port contract with the PPA.
The Philippines Bureau of Customs (BOC) had at the end of last year had given the operator of Manila North Port authority to handle international cargoes.BOC deputy commissioner for assessment and operations Agaton Uvero had reportedly said at the time that it was within the department's power to authorize any facility to handle international cargoes and suggested that Manila North Port had handled international cargoes before MNPHI won the concession to provide domestic cargo handling services from the PPA in 2010.
However, in an order issued by PPA officer-in-charge and assistant general manager for operations Raul Santos, the port regulatory body stressed the restrictions on the handling of foreign vessels and cargoes by MNHPI at the Manila North Harbor terminal.In an earlier communication with Customs Commissioner Alberto Lina, Santos reiterated that Manila North Harbor has always been known and was treated as a domestic port as mandated by Presidential Decree 857 or the Revised PPA Charter.