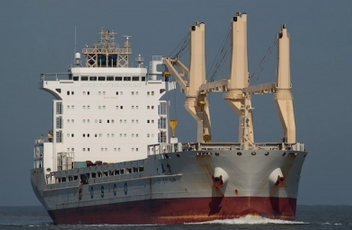 Cosco Shipping Company Limited (Coscol) has converted three existing shipbuilding contracts at Shanghai Shipyard to ice-class multipurpose vessels from heavy lift vessels.
The three 36,000 dwt ice-class multipurpose vessels cost RMB241.68m ($36.34m) apiece and are scheduled to be delivered from October to December 2017.
Two of the ice-class multipurpose vessels will be converted from Coscol's existing contracts with Shanghai Shipyard for two 28,000 dwt heavy lift vessels. The heavy lift shipbuilding contracts are part of a six-unit order placed by Coscol.
A third ice-class multipurpose vessel will be converted from another existing contract for a 28,000-dwt heavy lift vessel previously ordered by Coscol's wholly-owned subsidiary at Shanghai Shipyard as well.
Shanghai-listed Coscol explained that the move for ice-class multipurpose vessels is part of its shipbuilding program for 2016, and to improve its fleet structure and overall competitiveness.