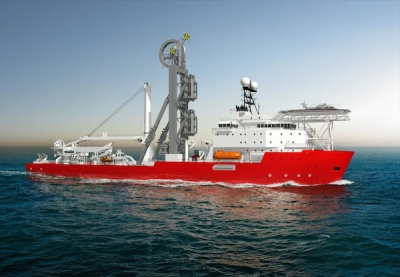 SapuraKencana Petroleum (SapKen), through its various units has secured new contracts and extensions with a combined value of $125m.
The drilling segment is looking a little better with one two tender assist drilling rigs finding new employment and another securing a contract extension, albeit for relatively short terms.
SapuraKencana Drilling Tioman Sdn Bhd has been awarded a contract by JX Nippon Oil & Gas Exploration (Malaysia) Ltd to provide a semi-submersible tender assist drilling rig SKD Berani. The contract is for JX Nippon's development drilling programme offshore Malaysia, comprising three firm wells of total duration of 150 days as minimum; and two option wells if exercised. The contract is expected to start in July.
SapKen said it had also accepted an extension to its contract with BP Trinidad & Tobago LLC to provide its semi-submersible tender assist drilling rig SKD Jaya.
BPTT extended the use of the SKD Jaya for its drilling offshore Trinidad & Tobago for an additional one well for about 45 days and additional work on an existing well for about 60 days.
Under its engineering and contruction section, SapuraKencana HL Sdn Bhd was awarded a nine-month contract by BASF Petronas Chemicals Sdn Bhd for the infrastructure and utility upgrading projects.
SapuraKencana HL was awarded a 19-month contract by Selex ES Malaysia Sdn Bhd for the radio shortwave support system for Petronas' offshore facilities off Sabah.
Meanwhile, SapuraKencana HL was also awarded a contract by SapuraKencana Energy Sarawak Inc. to provide and build the topside package and jacket package for SK310 B15 development. The 14-month contract is expected to be completed by the second quarter of 2017.